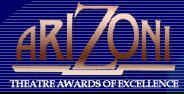 AND THE WINNER IS...
T.A. earns his 4th AriZoni Award (and 9th and 10th nominations) as director
and choreographer for Desert Foothills' "Smokey Joe's Cafe"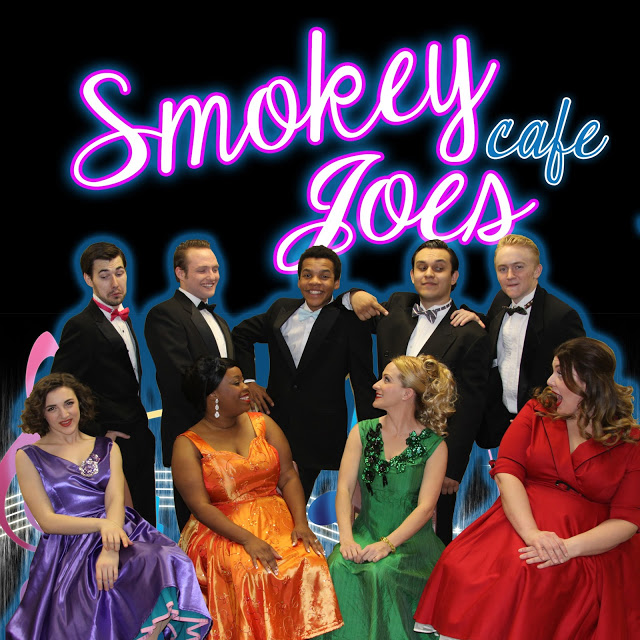 In 2002, T.A. earned his very first AriZoni Theater Award nomination in his theatrical debut as an actor in Desert Foothills Theater's (DFT) "Simply Sammy." Now, 14 years later, he's earned his fourth AriZoni Award and ninth and tenth nominations as director and choreographer for DFT's production of the Broadway hit, "Smokey Joe's Cafe."
The "AriZoni" is the Phoenix theater community's version of Broadway's Tony Award. This prestigious annual award recognizes theatrical excellence in 13 categories as judged in over 100 stage productions in the Phoenix metropolitan area.
Broadway's longest running revue, "Smokey Joe's Cafe" is a dazzling musical tribute to the songs of composers Mike Stoller and Jerry Leiber. Packed with 39 classic hits such as "Hound Dog," "Love Potion #9," "Stand by Me," "On Broadway," "Kansas City" and many others. T.A., with his Associate Director Damon Boling, directed the show and he and the talented Lynzee Foreman choreographed all of the numbers in the production. The show was a big crowd pleaser for DFT, and it earned nominations for Best Musical Production, Best Director (T.A.), Best Musical Director, Best Actor (two nominations), and Best Choreographer (which was won by T.A. and Lynzee).
T.A.'s has won three previous AriZoni Awards (Best Actor in a Musical in 2011's "A Dan Dee Revue," Best Supporting Actor in "Kennedy" in 2010 and Best Actor for "Driving Miss Daisy in 2009).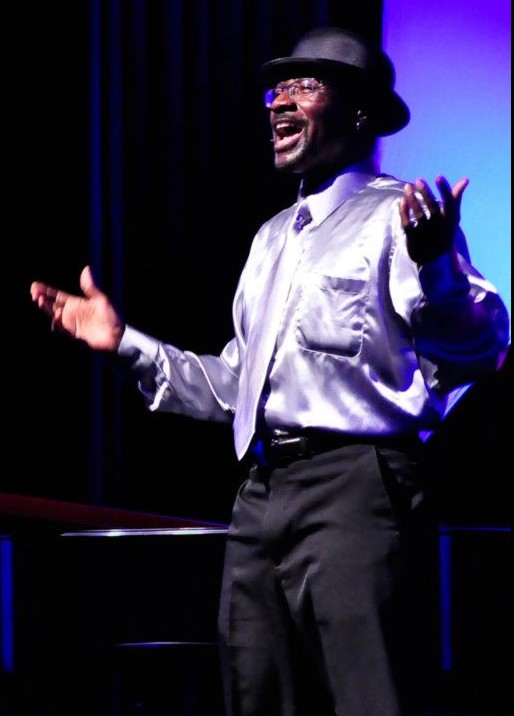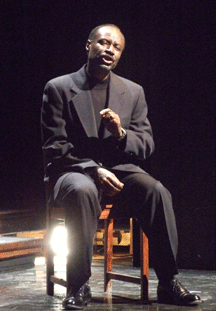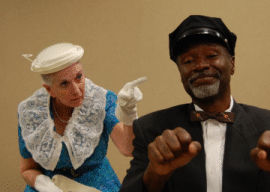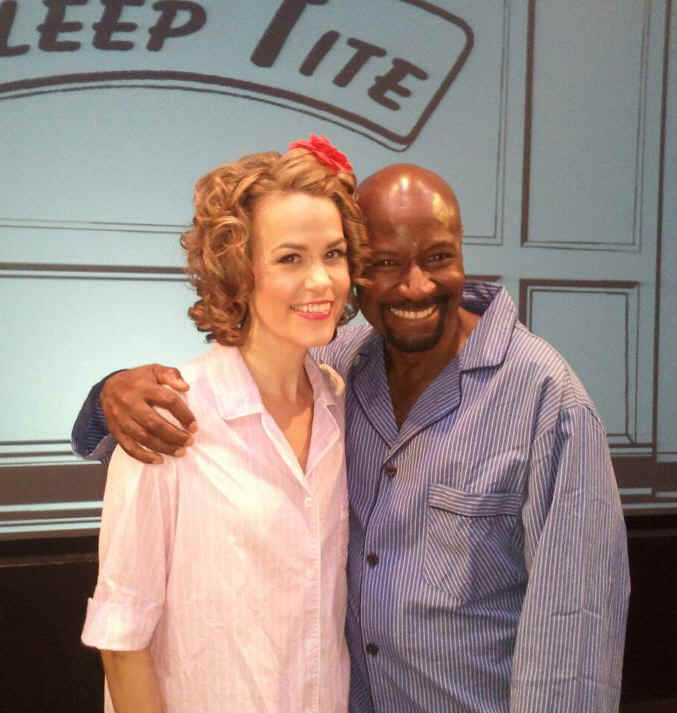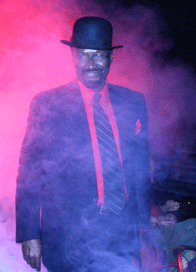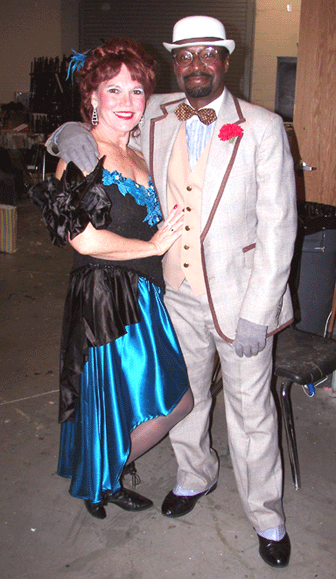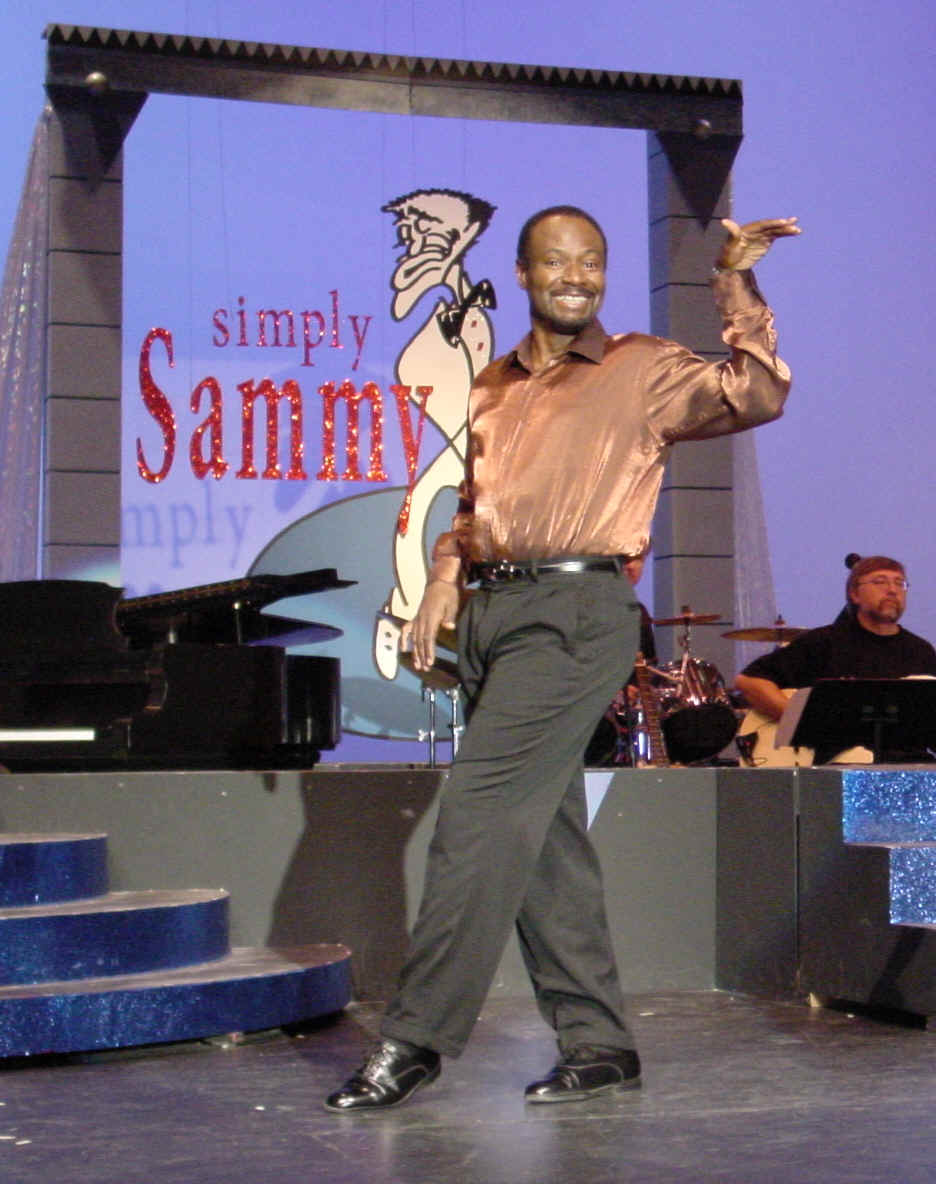 T.A.'s AriZoni award winning performances (L to R) in "Dan Dee Revue", "Kennedy" and Driving Miss Daisy, and nominations for "Pajama Game;" "Damn Yankees (twice);" "Annie Get Your Gun;" and "Simply Sammy."


---

ME, MYSELF, AND I...
T.A.'s newest show, "IN CONCERT," features a voice that's rarely heard...his own!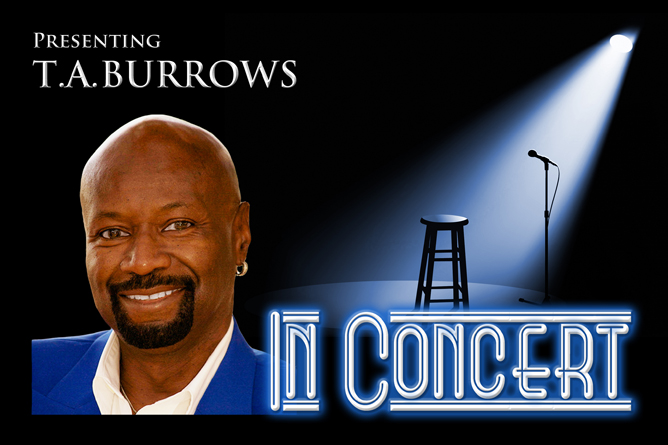 For over 40 years, award-winning entertainer T.A. Burrows has used his unique vocal talents to delight audiences with the voices of legendary singers from Frank Sinatra to Neil Diamond, Elvis Presley to Michael Jackson, and many others. Now for the first time, Act Two Productions proudly presents T.A. Burrows as you've never seen him before, singing in his own voice in a sophisticated new production entitled, "IN CONCERT."
In this hour-long tour-de-force, the "man of a thousand voices" takes a turn in the spotlight as himself! Performing 17 of his favorite songs, T.A. lends his own dynamic style to such hits as Fever, The Best is Yet to Come, Young at Heart, Walking in Memphis, Copacabana and many more. Between the tunes, T.A. keeps you engaged with hilarious anecdotes reflecting his personal life and his amazing 40-plus year career as a professional entertainer.
Featuring classic songs and lots of laughs, "IN CONCERT" is more than just another musical show, it's a unique and joyful production that provides a delightfully different and totally entertaining perspective of the man behind the voices!