Our Company
ACT TWO PRODUCTIONS is a unique entertainment company whose concept is to provide innovative, original, professional entertainment for diverse audiences. We specialize in:
- Musical-comedy shows
- Musical revues
- Nostagic tribute shows
The company was originally founded by T.A. Burrows in 1993 as "The Entertainer & Associates" and quickly became synonymous with quality entertainment. Laurie Ehlers joined T.A. in 2001, and reaching a new level of success, the company became "ACT TWO PRODUCTIONS."
Our Producers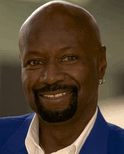 T.A. BURROWS - EXECUTIVE PRODUCER
T.A. has over 40 years experience in professional entertainment. He has performed over 2,400 shows, entertained over 1 million people, and worked with stars such as The Temptations; Patti LaBelle; Lee Greenwood; Earth, Wind & Fire; The Pointer Sisters; and the late Bob Hope. He has also written, produced, directed, and performed over 400 shows for the U.S. armed forces, served as touring director for the U.S. Air Force's prestigious Tops in Blue traveling show and worked on the production staff of the Superbowl XIX halftime show. In addition, he has directed numerous theatrical productions and served on the Board of Directors of two theater companies.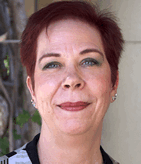 LAURIE EHLERS - ASSOCIATE PRODUCER
When it comes to entertainment, Laurie has considerable knowledge in a variety of areas. A versatile actress and comedienne in her own right, she has starred and co-starred in numerous theatre productions. She has also worked behind the scenes and has vast experience as a stage manager, lighting director, production coordinator, and business manager. In addition, Laurie is a talented writer and has collaborated with T.A. Burrows on all of Act Two Productions' original shows. Like, T.A., she has been actively involved in the theatre community and has served on the Board of Directors of two theater companies.
Our Shows
ORIGINAL, PROFESSIONAL SHOWS FOR DIVERSE AUDIENCES. Each of our shows is designed to be a memorable event. While the formats may vary, there are two constants in every production – quality and professionalism. These are the hallmarks of our commitment to entertainment excellence. Our success speaks for itself. As our clients will attest, Act Two Productions has clearly demonstrated the ability to satisfy even the most diverse and discerning audiences.
(Click here to view client comments)
Here is a promo video from one of our shows
(click on the logo)

The Bottom Line
If you're looking for unique, first rate, professional entertainment, look to Act Two Productions and let us take your entertainment experience to a new level!